Selayar Medium Marine Blue
Rp 2.236.000
Rp 2.795.000
20% off
---
Description

Ragam pesona alam, sejarah dan budaya pulau Selayar, Sulawesi Selatan, tercermin dalam garis dan bentuk lini Koper Bagasi Selayar. Sehingga dapat menjadi pelengkap terbaik dengan aneka gaya perjalanan.
Size & Details

Crafted with 100% polycarbonate Shells for reliable durability.
Expand up to 3 centimeters for additional storage capacity
Durable 4-Wheel system with 360˚ rotation for silent, effortless gliding and rock-solid stability
A TSA-approved lock for extra security and peace of mind.
Double coil zipper offers dependable performance.
Tested to withstand drops from 90 cm.
Travel easily with a strong yet lightweight case
Can be expanded up to 3 cm
Comes with a 5-year local warranty.

Dimension 66 cm x 46 cm x 27 cm

Weight 3.8 kg

Volume 72 L
Warranty

All Bagasi products are designed, made, and tested with our highest quality standards. Your luggage is guaranteed to be free of manufacturing defects in materials and craftsmanship for 5 years from the day of the purchase.
Related Products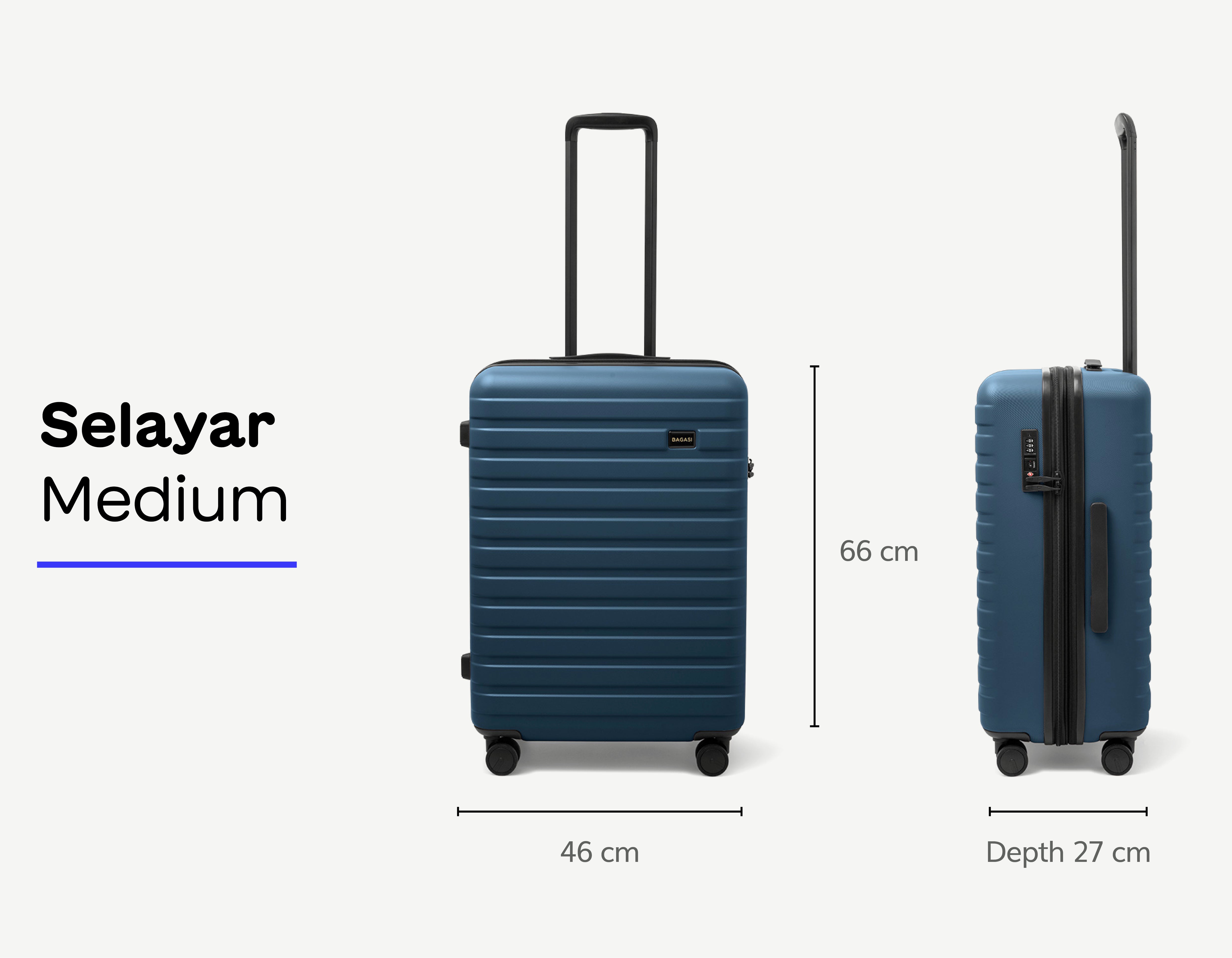 Compressed & Expandable
Bawa barang banyak tanpa takut kekurangan ruang. Dengan fitur expand Bagasi Selayar buat trip kamu jadi lebih ringkes.