Jasper Tenun Small Salmon Pink
Rp 1.606.500
Rp 2.295.000
30% off
---
Description

Pilihan warna yang beragam dari Jasper kali ini disempurnakan dengan goresan motif tenun Garut yang minimalis sebagai kolaborasi persembahan Bagasi untuk Sarinah. Motif Geometris ini punya makna sama dengan harapan Bagasi buat para Sahabat, yaitu bisa jalan kemana-mana dengan nyaman dan gembira bertemu banyak teman untuk melewati berbagai pengalaman.
Size & Details

Crafted with 100% polycarbonate Shells for reliable durability.
Added Corner protectors offer additional strength and security.
Durable 4-Wheel system with 360˚ rotation for silent, effortless gliding and rock-solid stability
A TSA-approved lock for extra security and peace of mind.
Double coil zipper offers dependable performance.
Tested to withstand drops from 90 cm.
Travel easily with a strong yet lightweight case.
Comes with a 5-year local warranty.

Dimension 55 cm x 37.2 cm x 24.5 cm

Weight 2.9 kg

Volume 38 L
Warranty

All Bagasi products are designed, made, and tested with our highest quality standards. Your luggage is guaranteed to be free of manufacturing defects in materials and craftsmanship for 5 years from the day of the purchase.
Related Products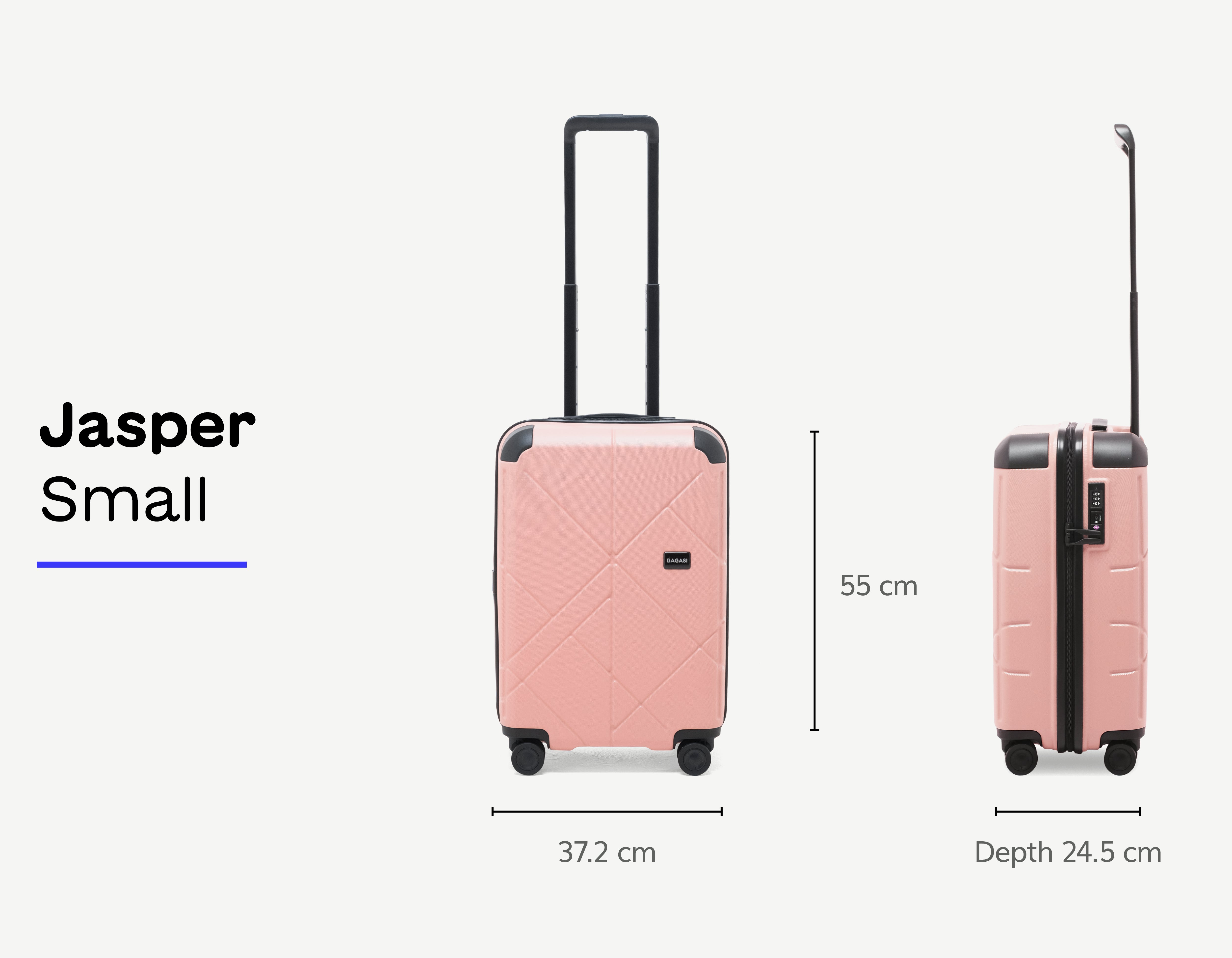 Strong & Light
Barang-barang tetap aman, perjalanan pun jadi nyaman. Bagasi Jasper jadi solusi yang tepat untuk mobilitasmu.